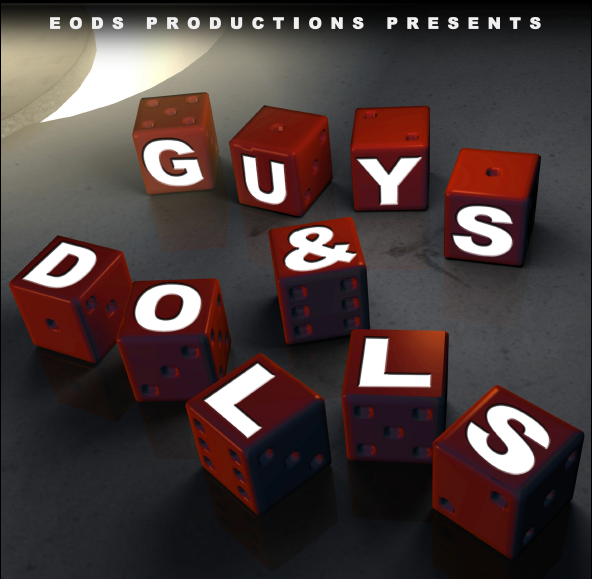 If you saw La Cage Aux Folles at the
Devonshire Park
or Much Ado About Nothing at the Italian Gardens last year, you'll already be aware of how professional
EODS
shows are. The Eastbourne Operatic & Dramatic Society has been putting on operas, plays and musicals almost continually since 1907 and they have certainly got it down to a fine art.
I loved their La Cage Aux Folles, particularly as I had previously only seen the film version, not the stage show which was performed with great energy and a wonderful nightclub cabaret atmosphere.
This year's musical is Guys & Dolls which I have also missed out on seeing before so I am looking forward to discovering the show. It is based on short stories written by Damon Runyon in the 1920s and 1930s, primarily about gangsters, gamblers and the New York Underworld, and the musical is faithful to Runyon's world view. The fourteen songs were penned by Frank Loesser and include Luck Be A Lady, A Bushel And A Peck and also Sit Down You're Rockin The Boat which was performed in the pilot episode of Glee.
EODS have filmed this short video at rehearsals and the dance numbers look like they are going to be great fun to watch!
Devonshire Park Theatre, Tuesday 22nd to Saturday 26th May, evenings 19:30.
Wednesday & Saturday matinees, 14:30
.
Tickets £13, £14 & £15, various discounts available.
Have written my review in the Comments below.