Theatregoers can get a flavour of the Prohibition era in Eastbourne when the spectacular musical
Chicago
comes to the
Congress Theatre
in June.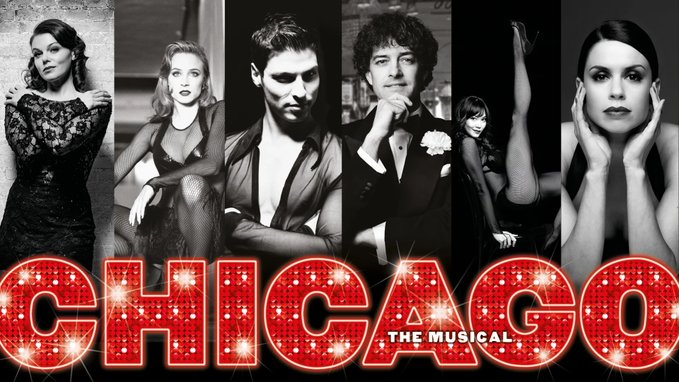 Originally choreographed by the legendary Bob Fosse, Chicago is a high-energy production that includes the well-known songs "All That Jazz" and "Razzle Dazzle". We saw the show when it last toured to Eastbourne perhaps three years ago and I loved every minute of it. Even my Boyfriend was impressed and he's not a great fan of the genre!
The musical was created from a play by Chicago Tribune journalist Maurine Watkins, who wrote sensational newspaper columns about criminal trials during the 1920s. Watkins based the characters of Roxie Hart and Velma Kelly on two real-life murderesses, Beulah Annan and Belva Gaertner. When Fosse was finally able to buy the rights to the play after Watkin's death, he commissioned John Kander and Fred Ebb to write the musical score. Each song is based upon a particular vaudeville performer or number and this approach gives the show its strong musical variety.
When nightclub singer Roxie Hart shoots her lover and is sent to await trial in prison, she realises that only public fame and notoriety is likely to save her from Death Row. However, fellow inmate Velma Kelly was already taking the same path and resents the newcomer's attempts to steal her limelight. A sharp satire on corruption and the celebrity criminal, Chicago is still as relevant in 2012 as it was in 1926.
The current tour stars Ali Bastian as Roxie Hart, Stefan Booth as Billy Flynn, Tupele Dorgu as Velma Kelly, and Bernie Nolan as Matron 'Mama' Morton.
Mon 4th to Fri 8th June, evening performances at 19.30.
Thur 7th June, matinee performance at 14.30 & evening at 19:30.
Sat 9th June, matinee performance at 17:00 & evening at 20:30.